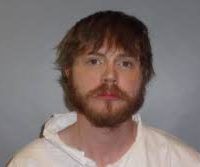 Drew Pearman, the Monmouth man who pleaded guilty to murdering Zackery Talley Dec. 24, 2017 in Monmouth, was sentenced to 32 years in prison today.
Judge William Poncin handed down the sentence which Pearman will have to serve 100 percent of, meaning his release date would be in 2049.
Judge Anthony Vaupel was scheduled to sentence Pearman in Warren County Court, but Vaupel recently was not retained.
Both the state and defense had no objection to Poncin stepping in.
Talley was killed by a single gunshot wound to the head from what investigators say was from an arm's length away.
Family of both Pearman and Talley testified during Thursday's sentencing hearing.