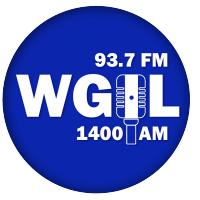 The Buchanan Center for the Arts in Monmouth presents: "Play On!" at the Fusion Theatre this weekend. Showtimes are Friday, June 21st at 7:30 pm and Sunday, June 23rd at 2:00 pm. The show is presented by the BCA Armoury Players. For tickets, stop by the Buchanan Center for the Arts and visit their website.
Courtyard Estates of Knoxville is hosting a fundraiser for Walk to End Alzheimer's on Saturday, June 22nd. From 11:00 am to 1:00 pm Courtyard will be selling hot dogs or hamburgers with sides and a drink for $5. There will be delivery or pick-up available.
The 5th Annual Galesburg Christian School Golf Outing tees off Saturday, June 22nd at 1:00 pm. Held at Bunker Links in Galesburg, the cost is $50 per person or $200 for a group of 4 which includes green fees, a cart, and dinner from Henn House BBQ. To register call GCS at 343-8008.
Harley's Pub in Galesburg has doubled-down on trivia on Saturday, June 22nd. There's Team Chief Trivia at 2:00 pm and at 7:00 pm. At 2:00 the cost is $10 per person with food provided by Jimmy John's by donation. At 7:00 pm, the cost is $15 per person or $20 per person with the meal included which will be pulled pork sandwiches and sides. There will be a silent auction beginning at 2:00, a raffle, baked goods, t-shirts, tanks and more. For more information, or to register, call 335-1108.
The free Levitt Amp Concert Series continues Sunday, June 23rd at Wiley Park in Galva. Sunday's 6:00 pm show will feature internationally recognized, award-winning composer, performer and recording artist Tom Sharpe. Along with his own music, Sharpe is the drummer for the Grammy award-winning group, Mannheim Steamroller. Taking the stage at 7:00 pm is the award-winning Swedish quintet Jaerv, with their heartfelt folk music with influences from both jazz and pop music.