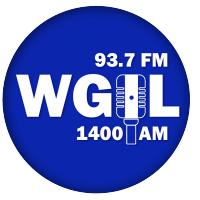 Backstage Jazz at the Prairie Players Civic Theatre in Galesburg continues Friday, June 28th. The show June 28th at 6:00 pm features Kevin Hart and The Vibe Tribe. The cost is a $5 cover – and all you need to bring is a lawn chair. There will be drinks and food available from Henn House BBQ.
Hidden Hills Vineyard and Winery in Knoxville is hosting a free Outdoor Movie Night on Friday, June 28th beginning at 8:00 pm. Bring your picnic blanket or lawn chair – there will be drinks and snack available for purchase. There is no age limit – the movie being shown is to be announced.
The Henry County Fair continues this June 28th, 29th, and 30th in Cambridge. Friday, June 28th at the Grandstand features Casey Donahew bringing his Red Dirt Country sounds along with the Joe Stamm Band. Grandstand gates open at 6:30 pm with the show at 7:30 pm – tickets are $20. Saturday, June 29th, in addition to livestock shows throughout the day, the 2019 Illinois State Fair Karaoke Contest is at the Midway tent at 4:00 pm. The Demo Derby is Saturday's (June 28th) grandstand entertainment with $10 admission. The Henry County Fair winds down on Sunday, June 30th with a talent show at 12:00 pm and the truck and tractor pulls at 2:00 pm in front of the Grandstand – admission is $10. For a full list of weekend activities, visit the Henry County Fair website.
If you're sticking around town Saturday, June 29th, stop by the Elks Lodge Scholarship Fundraising Dance beginning at 6:00 pm. There'll be music by Bits & Pieces and food from Smokin Willies. The event includes a raffle for $1,000, a 50/50 and a silent auction
The North Henderson Firemen are hosting a breakfast on Sunday, June 30th beginning at 7:00 am. The cost is a free will donation and carry-outs will be available. The Levitt Amp Concert Series in Galva continues on Sunday with critically acclaimed rocker Malina Moye and her fusion of blues, rock, and funk. Opening the show at 6:00 pm at Wiley Park will be alt-rocker Freaque.