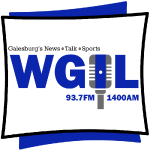 Thanks to our guest on Galesburg Live this week, including Sara Robison, executive director  of C.A.S.A. of West Central Illinois.  C.A.S.A. volunteers advocate for children affected by abuse & neglect in the court system.  Sara discussed upcoming fundraisers to support training of these advocates. 
LISTEN TO THE C.A.S.A. INTERVIEW HERE
PART 1
PART 2
PART 3
PART 4
And in hour 2, Maisey Postin, Marketing Director for Courtyard Communities and the new Memory Care Services director, Kelly Shiraki.  Kelly & Maisey discuss the new & practical skills to Alzheimer/Dementia care that might just blow your mind.  
LISTEN TO THE COURTYARD COMMUNITIES INTERVIEW HERE
PART 1
PART 2
PART 3
PART 4