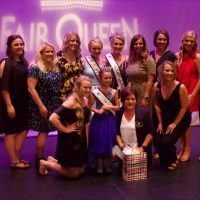 Emma Hanson is your new Miss Knox County Fair Queen, crowned at The Orpheum Theatre Saturday night.
Hanson is the daughter of Eric and Lora Hanson, a 2016 Galesburg High School graduate and recently earned an Associate's Degree at Carl Sandburg College.
She plans on attending Illinois State University in the fall to major in marketing and hopes to work in that capacity in the music industry.
Hanson says she never did pageants when she was little but has competed in the Knox County Fair Queen pageant for the last three years.
The next step for her is competing in the Miss Illinois County Fair Queen which will take place at the Crowne Plaza Hotel in Springfield in January.
Lucy Kuelper took the Junior Miss Crown.
She has in the past competed in the Miss World Festival in Kewanee where she won the Little Miss in 2015
Kuelper says she got involved in pageants because of her sisters.
Little Miss Knox County Fair Queen for 2019 is Aubree Inness.
Aubree has competed in the Little Miss division before in the Knox County Pageant.
She hopes to be a hair stylist when she up.
Photos courtesy of Eric Hanson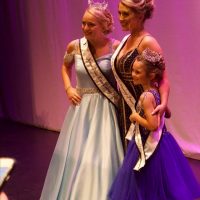 Tags: