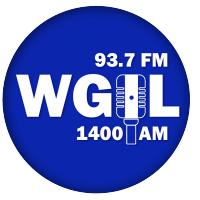 Moon of Hope Studios presents the Broadway musical Godspell to the Orpheum Theatre in Galesburg July 19th-21st. First opened off-Broadway in 1971, Godspell is structured as a series of parables, primarily based on the Gospel of Matthew. The parables are interspersed with music set primarily to lyrics from traditional hymns. Showtimes for Godspell are July 19th and 20th at 7:30 pm and July 21st at 2:00 pm. Tickets are $15 and can be purchased online or at the Orpheum Theatre Box Office.
The Warren County Fair and 4H Fair continues this weekend. Friday, July 19th at the Warren County Fair in Roseville the carnival will run from 6:00 pm to 9:00 pm. The Power Wheels Derby begins at 6:30 pm. Then the Demo Derby will take over the Grandstand starting at 7:00 pm with the Home Economics Baked Goods Auction at intermission. Friday's Entertainment Tent will feature Eternity Road following the demo derby. Head back to the fair on Saturday, July 20th for another Power Wheels Derby at 4:30 pm followed by the Figure 8 Demo Derby at the Grandstands at 5:00 pm. Saturday's Entertainment Tent will have Jera and the Absolutes following the Figure 8. Nightly grandstand admission is $10 for adults and $5 for kids 3-13.
Saturday, July 20th is also Habitat for Humanity Trivia Night at the Galesburg Knights of Columbus. Doors open at 5, trivia begins at 6. The cost is $10 per 8 to 10-person table. The night includes a raffle, 50/50, and snacks. To register, call 343-2242.