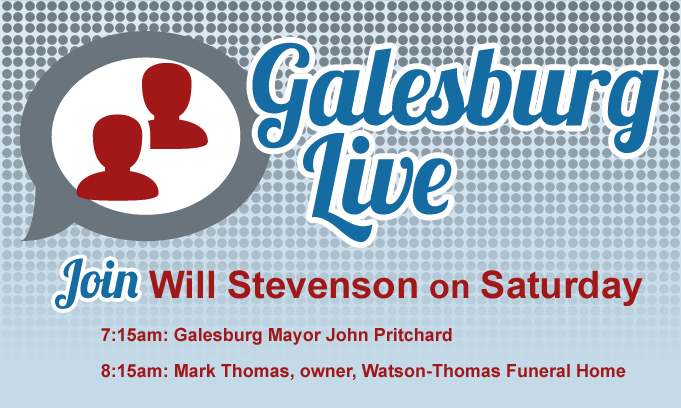 Will Stevenson hosted WGIL's Galesburg Live on Saturday, July 20th.
In the first hour, Will talked with Galesburg Mayor John Pritchard, now that the city is half-way through its calendar and fiscal years.
---
In the second hour, Will's guest was Mark Thomas, owner of Watson-Thomas Funeral Home in Galesburg.
---
WGIL's Galesburg Live airs Saturdays 7-9am on WGIL, WGIL.com, and WGIL on the TuneIn Radio app.