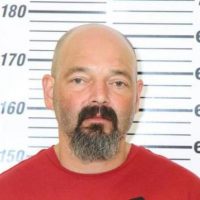 The Superintendent of Mercer County School District 404 was charged in Iowa over the weekend with operating a motor vehicle while under the influence.
Scott Petrie is being charged in Scott County after online court records say he was arrested Saturday.
Petrie was able to post $1,000 bond Sunday morning on the misdemeanor.
OWI in Iowa is essentially the legal equivalent to DUI in Illinois.
Petrie recently began his third year leading District 404, and according to reporting from the QCTimes in 2016, he's also a former teacher, principal and school board member for Alwood School District 225.