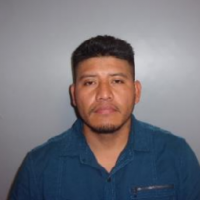 A 34-year-old man has been charged in Monmouth with predatory criminal sexual assault of a child under the age of 13.
Cesar Carillo Cruz was charged by the Warren County State's Attorney on July 10 with the Class X felony, which carries a mandatory minimum of 6 years in prison and maximum of 60 if found guilty.
The victim was interviewed by an employee at the Child Advocacy Center in Galesburg with DCFS and Monmouth investigators present, according to police reports obtained by WGIL.
The juvenile told investigators that a man she identified as "Cesar".
She also said described sexual acts Cruz forced on her, saying this happened more than twice.
Cruz has posted the $10,000 needed to get out of jail on the $100,000 bond that was set.
He's scheduled to appear in Warren County Court again on August 1 with private counsel that he indicated to the court he would obtain.