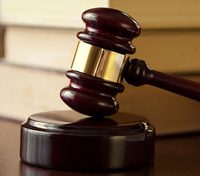 32-year-old Roger Reed entered a not guilty plea and demanded a jury trial Tuesday in Warren County Circuit Court on charges including meth delivery and cocaine manufacturing/delivery.
The most serious of the four felonies Reed faces is a Class 1 felony, which could yield a $250,000 fine and 4-16 years in prison if found guilty.
A pretrial conference has been scheduled for September 18 for the Galesburg man.
Reed is being represented by Public Defender Justin Bougher.