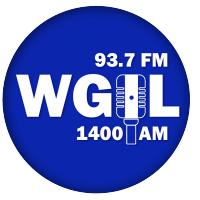 The 19th Annual Great Balloon Race in Galesburg will take to the sky starting Friday, July 26th totaling 22 balloons from all over the Midwest. Things get started this Friday afternoon at 4:00 pm with kids activities. The hot air balloons are scheduled to ascend Friday starting at 6:00 pm – weather permitting, of course.
Both Friday and Saturday night at dusk will be the "night glow".  At 6:00 am Saturday morning, balloons will take-off and race towards Lake Storey Park. "We'll lay an X out in a field," said organizer and event co-founder Greg Saul. "The balloons will fly over it, and try to throw a bean bag at it. It's not how fast you can get to the X, it's how close you can get to it. Galesburg Civic Art Center will be out there doing crafts for the kids both nights. There's a face-painter coming out Saturday night and parachute races. There's a motorcycle show from 1:00 pm to 4:00 pm on Saturday afternoon (as well)." There will also be rocket launchers for kids. The next take-off for balloons will be Saturday night at 6:00 pm. For more information on the free, family event visit the Galesburg Balloon Race website.
There's a full day of free entertainment Saturday, July 27th at the Oneida Sweet Corn Festival in downtown Oneida. The day begins with a 5K at 8:00 am. There will be breakfast offered at Century Park beginning at 8:00 am and lunch from 10:30 am to 1:00 pm. "The 10th Annual Oneida Car Show is going on the same time in the park along with the festival activities," said organizer Krista Swanson. "We have a craft show and vendor fair happening, free kids' games and activities mid-day, a parade at 11:00 am that'll feature the ROWVA Marching Band. Over the lunch hour, there's free sweet corn by donation. (There'll) also (be) a lunch stand with food for purchase. A corn eating contest at 1:00 pm. The car show wraps up with their awards program at 3:00 pm." More activities include the sweet corn train returning again this year and a 3-on-3 basketball tournament at 8:30 am.
To sign up for the 3-on-3, visit Bethany Altona website – the cost is $20. For a full schedule of Saturday's events, visit the Oneida Sweet Corn Festival page on Facebook.