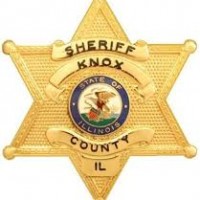 Last week, WGIL reported that a 30-year-old man has been served an arrest warrant on attempted first-degree murder charges. Joshua Hasselbacher was served at Stateville Correctional Center where he's been serving a term for aggravated battery of a police officer out of Knox County since June.
The attempted first-degree murder charges are the result of a tip provided by the Department of Children and Family Services.
According to WHBF-TV in Rock Island, the 26-page report doesn't give the exact date of the incident – it happened sometime between 2015-2016.
The incident occurred in Country Elms Estates in Galesburg where several individuals told investigators Hasselbacher had been living there with her then-girlfriend, her two sons, and daughter. The reports state that Hasselbacher, who suffers from PTSD, stuck the young girl's head – who was around 2 years old at the time – in a freezer for over an hour. The girl's brothers told investigators her face was purple when he pulled her out. Hasselbacher then suffocated the girl with a pillow until she stopped breathing – and then did CPR to revive her. The girl's mother chose not to report the incident because she "didn't want to believe it" according to reports. The incident went unreported for two years until after Hasselbacher's parents babysat the children and noticed mold on the girl's medicine dropper and maggots in her socks. It wasn't until DCFS started investigating that complaint they uncovered the story of attempted murder in March.