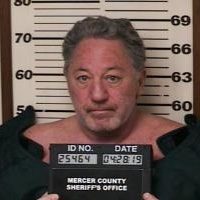 Mark Artcher, the former teacher in Aledo, appeared in court Thursday as the judge allowed a continuance in the 60-year-old's sexual assault and sexual abuse case.
Judge Peter Church yesterday continued the case until October when a pre-trial conference is now scheduled to take place.
The Judge also modified Artcher's bond conditions to allow him to travel out of town for two days to visit family.
The sexual abuse charges allege an "act of sexual conduct" with someone under the age of 13, and the sexual assault charges alleged some form of sexual penetration with a victim under 13.
Since Artcher was charged in April, he's been released on $10,000 bond.
A condition of that bond is that he check in with court services twice a week, have no contact with minors or going to any schools where minors attend, although he's allowed supervised contact with his minor child.
Artcher's pre-trial will now take place Oct. 15.