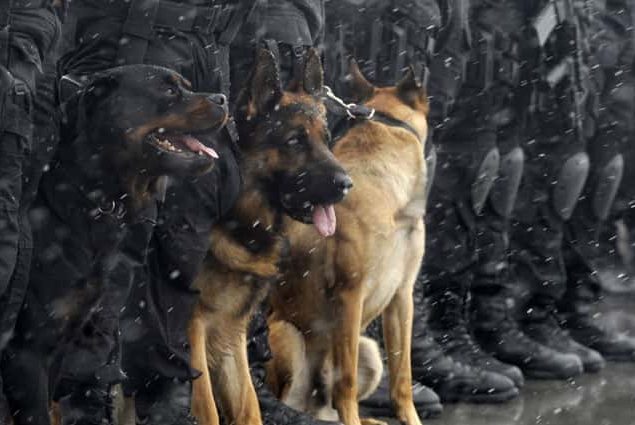 East Galesburg Trustees on Wednesday night voted down installing equipment in one of their police squad cars to allow the police chief to patrol with a K9.
Trustees in July voted against installing a kennel and hot and pop safety device in a squad car.
But Mayor Terri Peterson issued her first veto in office, forcing the vote to essentially come up again.
She was not able to garner any new support for the K9 however and Darrell Corbin, Sandi Corbin, Karen Kraft and Connie Miyler blocked the measure
Peterson says East Galesburg residents volunteered to pay for the cost of the kennel and hot and pop safety device.
"There was someone who said something about the crime rate, the crime rate and that's going to lower the value of our houses," Peterson says. "What's going to lower the value of our homes is not having a viable police department."
But the four opposing trustees were unmoved, leery of being responsible for a K9.
The conversation at times took on a hostile tone that has become something of a trademark of East Galesburg trustee meetings in recent years.
They felt that the potential liability associated with the K9 was greater than the need to have a tool to combat drug crime.
Harlan who is a full-time Knox County Sheriff's Deputy that works with the dog donated the squad car, and between Knox County and Harlan himself all the dogs training, shots and other needs are taken care of.
That means the only obvious cost for the village would have been $60 a year in insurance premiums.
A previous version of this story read that the insurance costs would $60 a month. The actual figure is $60 a year.