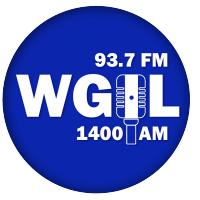 The Abingdon Community Festival returns this weekend (August 23rd, 24th, & 25th). The Demolition Derby takes the field Saturday, August 24th at 7:00 pm. Angie Wherley is the Secretary for the Festival Board. "Saturday will be the Livestock Show with sheep, goats, hogs, and cattle," Wherley said. "(There's) also, a Pee-wee Show that siblings of 4-Hers and FFA members can come in and they can parade the animals up and tell them their name and their age. (It's) because they've helped their siblings all year long… We have the area's largest  Baked Goods Auction and that's Sunday night before the Livestock Auction." Saturday, August 24th is the Figure 8 Derby beginning at 6:00 pm. Sunday, August 25th is Family Fun Day – which includes armbands for unlimited rides from 3-6pm.
Sunday includes the Frog Contest, Egg Toss, Races, a Bubble Gum Blowing contest and more. Entry to the Demo Derby and Figure 8 is $8 each night. For a full list of events and times visit the Abingdon Community Festival page on Facebook.
The Annual Bushnell Town & Country Festival continues this weekend (August 23rd, 24th, & 25th). Saturday's events begin with a 5K Run – 1-mile walk / Fun Run at 8:00 am. There will be kids' games in West park beginning at 9:00 am. The antique tractor show in West Park and car show in East Park each begin at 12:00 pm. The Tractor Parade begins at 2:00 pm Saturday afternoon then later in the evening Fanfare provides live entertainment Saturday night. For a full list of events visit the Bushnell Town & Country Festival page on Facebook.
Also on Saturday, August 24th the OAKS Senior Center in Galesburg is hosting an Ice Cream Social from 2:00 pm to 4:00 pm. The cost is a free-will donation.
The 15th Annual Knoxville Cruise Night is also Saturday, August 24th beginning at 4:00 pm. The event includes 50/50 drawings, food vendors and more, to enter or for more information, call 371-7561.