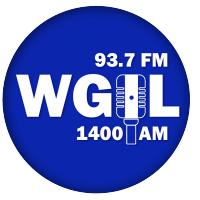 Knox County residents probably know Matthew Hansen from his family business, making and serving beer at the Knox County Brewing Company.
But before coming to Galesburg a few years ago Hansen was an uber busy pastor and church planner in Austin, Texas.
If you're wondering how an evolution like that happens, Hansen has written a book about his journey called, "An Undoing: A Pastor's Story of Resilience"
The plan originally was for Matthew and his wife Sarah and kids to have a short stay in Galesburg, before moving onto their next adventure in a larger and more progressive area.
They started to decide to invest in the community and Matthew says through that process staying in Galesburg grew more appealing.
Hansen says something that some might call a "mid-life" crisis he would prefer to look at as a "new opportunity."
He'd always been fascinated with writing and has even made attempts at writing his story before.
But he says this midlife "unraveling" gave him the impetus to do it.
You can buy a copy of "An Undoing" on Amazon, at wipfandstock.com or at the Knox County Brewing Company.