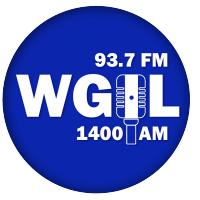 Corpus Christi Church in Galesburg is having their annual Quarter Raffle fundraiser Friday, September 6th at the Knights of Columbus Hall. The cost is $10 per person and you can purchase quarters there or bring your own. Doors open at 6:00 pm. There will be food available to purchase and the raffle begins at 7 pm. Part of the proceeds will go to St. Vincent De Paul's local food pantry.
Friday, September 6th is the Figure 8 Derby at the Warren County Prime Beef Festival at 7:00 pm admission is $10. Saturday is the Prime Beef Festival Car Show from 8:00 am to 3:00 pm. The show includes door prizes and a 50/50 drawing. Those interested in entering the show may do so tomorrow – registration is $15. The Prime Beef Festival Demo Derby is Saturday night beginning at 7:00 pm.
There are also plenty of Kids Activities on Friday, September 6th during the National Stearman Fly-in at the Galesburg Municipal Airport. There will be a kids' flight simulator, paper helicopters, and rockets that kids can create, and the Formation Flying Contest will take to the air beginning at 2:00 pm. Visit the Stearman Fly-In website for more details.
The Bushnell Fire 5K Run and 1 Mile Walk is Saturday, September 7th beginning at 8:00 am. Start and finish will be at the Bushnell Fire Department. Registration is $25. Proceeds will go towards gear and air packs for the department. The Bushnell Fire Department Cornhole Tournament is also Saturday beginning at 1:00 pm. The cost is $35 per team with cash prizes awarded to 1st, 2nd, and 3rd place finishers. Check-in is from 11:30 to noon. The department will also have raffle items available and will be serving pulled pork sandwiches for a free-will offering.
The Abingdon American Legion is featuring a Jeep Show Saturday from 11:00 am to 11:00 pm. One hundred percent of the entry fees to the show is to be donated to the Deputy Troy Chisum Fund. Entry is $20 with free entry to law enforcement officers. 92.7 FM The Laser will be broadcasting live from the show beginning at noon. The live auction begins at 5:00 pm and live entertainment will start at 7:00 pm.