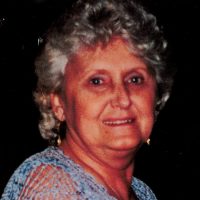 Karen J. Swanson, age 79, of Galesburg, Illinois died at 10:43 P.M. on Thursday, September 5, 2019 at Seminary Manor in Galesburg, Illinois.
She was born on March 15, 1940 in Galesburg, the daughter of Edwin V. and Alice I. (Cogswell) Ring. She attended and graduated from Knoxville High School. On September 25, 1982, Karen was married to Philip E. Swanson at the First Lutheran Church in Galesburg. He preceded her in death on Monday, January 1, 2018.
Karen is survived by her four loving children: Mark (and Rhonda) Bryant of Lake Warren, Illinois, Lori (and Steve) Nufer of Galesburg, Chrisy (and Todd) Jones of Galesburg, Judi (and Tom) Smith of Galesburg; thirteen grandchildren; thirty-one great-grandchildren; and one great-great-grandson. Also surviving are two siblings: Jeffrey (and Ann) Ring of Woodhull, Illinois and Annie Brunner of Galesburg. She was preceded in death by her parents; her husband; and a sister, Marlene Pauley.
Karen worked for many years as the secretary for the Home Federal Savings and Loan. She also owned and operated Dolls by Karen Julie, a business where she crafted and sold reproduction porcelain dolls. She was a devoted member of the First Lutheran Church of Galesburg. Karen was well known for her incredible gift for crafting; she was incredibly talented in many artistic endeavors, including sewing and painting.
Graveside services will be held on Tuesday, September 10, 2019 at 11:00 A.M. at the Knoxville Cemetery in Knoxville, Illinois, Pastor Pamela Marolla officiating. Memorial contributions may be made to the Arthritis Foundation, the Shriner Children's Hospital, or the First Lutheran Church of Galesburg. Online condolences and expressions of sympathy may be made through www.hurd-hendricksfuneralhome.com.