If a WGIL Button Spotter catches you wearing a FREE BLUE button you could WIN up to $500!
Just like these two did today.  Big CONGRATS to Tammy Sloan & Pam Boland, co-workers at Wendy's in Galesburg.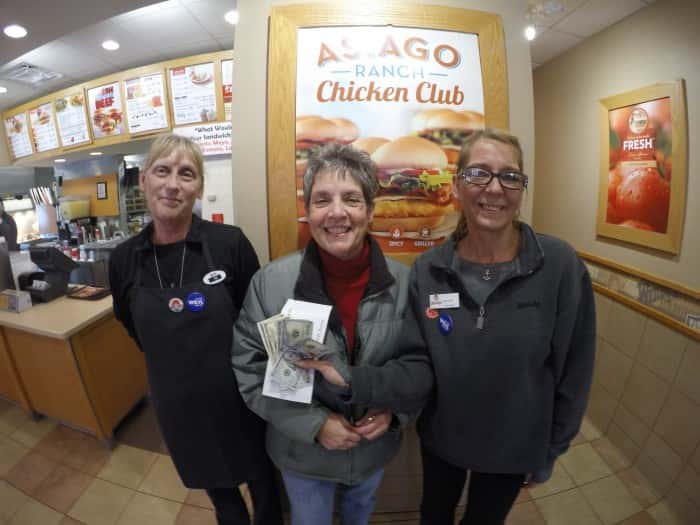 Pick up your new blue WGIL button at these sponsor locations:
F&M Bank
at E. Main and both N. Henderson Street locations in Galesburg
Tompkins State Bank
in Avon, Abingdon, Knoxville & Galesburg

Galesburg Nissan Service Department
right in front of Sandburg Mall in Galesburg

Accounting Systems Inc.
232 E. Simmons Street in Downtown Galesburg

OSF St. Mary Medical Center Customer Service Desk
The ALL NEW Galesburg Toyota
on N. Seminary Street

Galesburg Area Convention & Visitor's Bureau
on East Main across from Holiday Inn Express

Arby's
on North Henderson Street