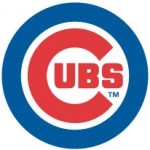 CINCINNATI (AP) — Austin Jackson hit a three-run homer, Anthony Rizzo added an RBI double and the Chicago Cubs kept alive their slim hopes for home-field advantage in the wild-card game with a 5-3 victory over the Cincinnati Reds on Thursday.
Chris Denorfia also drove in a run and the Cubs overcame two errors to move within two games of idle Pittsburgh in the race for home field in Wednesday's NL wild-card playoff game. Both teams have three to play, Chicago in Milwaukee and the Pirates against the Reds in Pittsburgh.
Joey Votto's seventh-inning RBI single extended to 47 his streak of consecutive games in which he's reached base at least once, the longest since Kevin Millar's 52-game stretch in 2007.
The Reds finished 0-7 on their last home stand of the season. They have lost 12 straight overall, matching the 1993 team for the franchise's longest losing streak in 70 years.