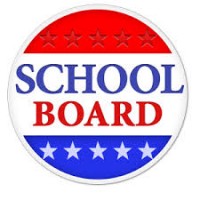 Galesburg's District 205 school board is just one of the elections taking place on April fourth. With the many issues that face the school district, WGIL sent out a short questionnaire to get a better understanding of the candidates' stances.
Of the five candidates running for two contested seats Rod Scherpe and Vicki Banks responded.
With District 205 facing budget deficits, Ms. Banks believes alternative funding is a solution to the problem, looking to grants, corporate sponsorships and private donations to raise further funding. Mr. Scherpe says that cuts that have the least impact on students should probably be made, however he states that thorough research should be conducted to determine how cuts will impact students beforehand.
Regarding GHS' block schedule effectiveness, Scherpe believes that there are strengths and weaknesses to the four-block system, and that some alternative options that maximize the needs of students and teachers. Banks responded similarly, saying "There are pros and cons with the four-block system." she continued saying that it is important to examine the findings of the committee looking into the block system and changes to it, as well as get input from the students, parents and teachers before making further decisions.
Candidates Kole Kenan, Gay Johnson and Isaiah Harlan did not respond to the questionaire.