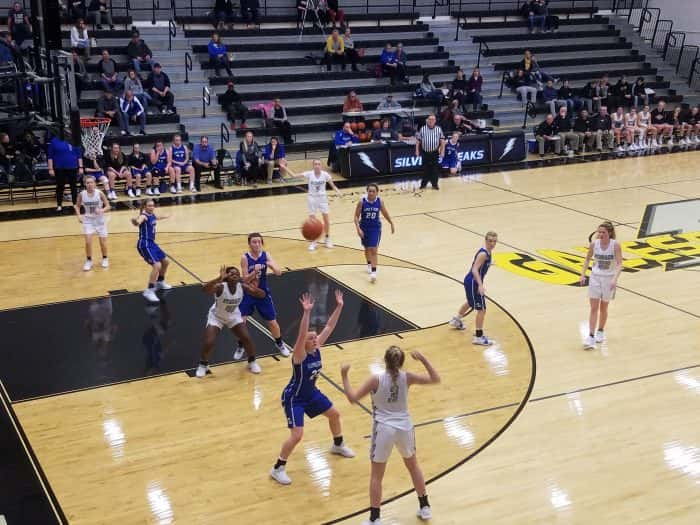 Recap by Tom Meredith:
The Galesburg Silver Streaks pick up their fifth win of the season against three loses as they defeated the Limestone Rockets 59-27. The Streaks Came out strong, out scoring Limestone 18 to 5 in the first quarter and 20 to 2 in the second quarter for a 38 to 7 halftime lead.
The Streaks also shot the ball very well. They ended up 20 for 46 from inside the arch, 9 of 19 from behind the arch, and they hit nine 3 pointers for the game. They were 10 for 12 from the free-throw line, the best shooting game of the season and a great defensive game as well.
Andrea Sampson led three players in double figures; she had 13 points along with 5 rebounds 2 assists and a steal. Riley Jenkins had 10 points and 6 assists. Kelsi Legge had 10 points 2 rebounds and one assist and also did an outstanding job on defense, which makes Kelsi our Dave's Auto Body Crunch Time Player of the Game. The Galesburg girls out rebounded Limestone 31 to 20.
The GHS Girls Basketball team is now 5 and 3 on the season their next game will be coming up on Thursday night when they travel to Alleman to take on the Pioneers.
The sophomores also a winner today 49 – 27
Missed the game? Listen to it in its entirety here:
 

 

Tags: