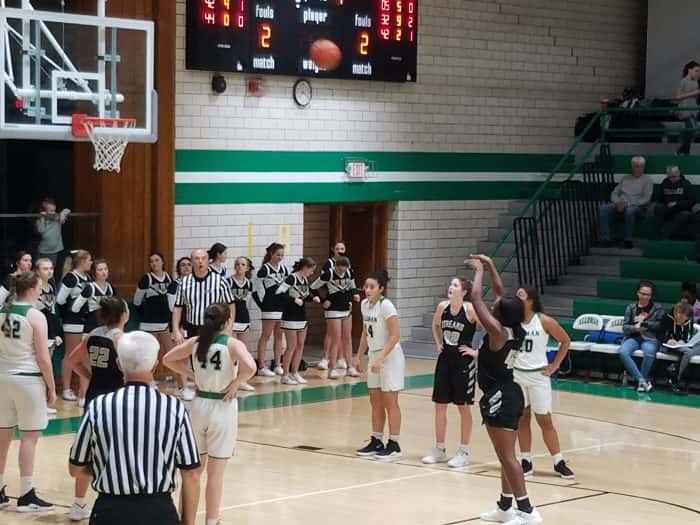 Here is a recap of the game from Tom Meredith :
The Galesburg Silver Streaks move to 6 and 3 on the season and 2 and 1 on the Western Big 6 Conference with a 38 –33 hard fought victory over the Alleman Pioneers on Thursday night.
The Galesburg Girls trailed 14-9 at the end of the first quarter and then outscored Alleman 12-6 in the second quarter and move on to victory.
Chloe McCarthy led the way with 12 points; she also had 5 rebounds, 2 assists, 2 steals and one block.   She great game playing made Chloe our Dave's Auto Body Crunch Time Player of the Game.
Andrea Sampson hit three 3 pointers in the game she had 11 points total and Riley Jenkins had 7 points on the night and 8 Rebounds for Daija Range.
The Silver Streaks were 8 for 11 from the free-throw line and hit 6 three pointers in the game.
The Girls are back in action on Saturday. They take on the Canton Little Giants on the road that game scheduled for 12:10 right here on WGIL and WGIL.com
Did you miss the game?? You can listen to the entire thing right here!! 
 

You can also find WGIL on TuneIn on the web, Android, or iPhone

Tags: