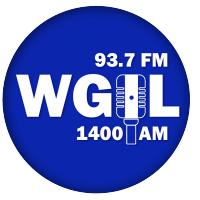 The Galesburg NAACP and the Orpheum Theatre are kicking off Black History Month with a screening of "Hidden Figures" Friday, February 1st. "Hidden Figures" is the story of a team of female African-American mathematicians who served a vital role in NASA during the early years of the U.S. space program. "Many of those women were African-American women who, as the film shows, really got seriously second-class treatment," Cookie Frau said. "Yet (those women) were so important to the space race and to science. The movie was very successful, fortunately. It's a very interesting movie and a very beautiful movie." A discussion will be held after the movie. "Dr. Mary Crawford, she teaches chemistry, she's an African-American woman (with a) Ph.D. teaching chemistry and the sciences. She will facilitate a discussion afterward – that's going to be very interesting," Frau added. The movie is rated PG and admission is free and will begin Friday, February 1st at 7:00 pm. Saturday, February 2nd at 2:00 pm the Galesburg NAACP will present "American Creed" at the Galesburg Public Library for free. "American Creed" shows former Secretary of State Condoleezza Rice and historian David M. Kennedy coming together from different backgrounds to explore the idea of a unifying American creed.
The Prairie Players Civic Theatre in Galesburg presents Neil Simon's Brighton Beach Memoirs February 1st, 2nd, & 3rd and February 8th, 9th, & 10th. Set in a working-class neighborhood in the late 1930s, this warm and witty memoir follows a typical teenage boy, obsessed with girls and baseball, and the everyday life of his family as they struggle to stay together and make ends meet.
John Siebken with Prairie Players says the play, set in 1937, deals with what family struggles you'd expect in that time. "It's about a lot of growth that happens within this family particularly the main character Eugene," Siebken said. "As he's going throughout the play, a lot of things happen that require him to grow up a little bit: like his father going through some issues and having some issues with his aunt and his two cousins that live with him." The play will be presented February 1st and 2nd at 7:30 pm and Sunday, February 3rd at 2:00 pm – as well as next weekend as well. Tickets are $15 for adults and $8 for students. Tickets can be purchased at the Prairie Players website or call (309) 343-7728. Brighton Beach Memoirs contains adult language and content.