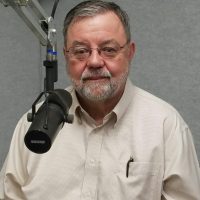 Illinois is all but on its way to having a $15 minimum wage by 2025.The Illinois House passed the measure on Thursday and Gov. J.B. Pritzker says he plans to sign the bill before his first budget address Wednesday.
Much attention has been paid to the changes and how they will affect business and rightly so.
The Illinois Chamber of Commerce calls it the "most anti-jobs bill in recent memory" and the Illinois Retail Merchants Association says they wish there had been more compromise.
But non-profits will struggle with the mandated wage increase even more so in the opinion of the boss at one of Galesburg's largest social service agencies.
KCCDD CEO Mark Rudolph says that a business can raise the prices for their goods and services while they can't.
Over 100 KCCDD staff would have their wages go up by 2025, which amount to an extra $1.2 million in expenses.
Rudolph notes that its not just wages that go up, but FICA and worker's comp too.
He says the legislative will be extremely harmful unless its accompanied by significant rate adjustments to cover the costs.
He says they would need 28 percent more to offset the new expenses by 2025.