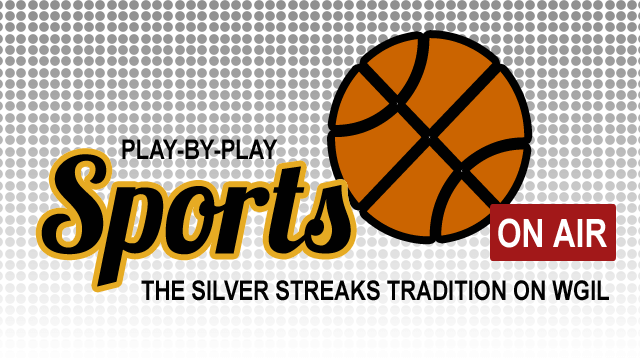 The Galesburg High School Boys Basketball team continued a hot weekend Saturday, with a 77-55 victory over the visiting Geneseo Maple Leafs.
The game was tight until halfway through the third quarter. With the Streaks leading by three, they ended the third quarter on a 12-2 run, and opened the fourth quarter with the first seven points, to open up a 20-plus point lead on their way to the victory.
Jaylin McCants was our Dave's Autobody Crunch Time Player of the Game. He finished with his tenth double-double of the season, 21 points and 10 rebounds. But he had only three points and two rebounds at the half. The Silver Streaks turned the game around by getting the ball to the inside, where McCants and Keith Cunningham both really excelled and helped turn the game in favor of the Silver Streaks. Cunningham finished with 16 points and nine rebounds, and Eric Price — off the bench — had 15 points.
Galesburg improved to 17-10 on the season. The Sophomores were big winners as well, 64-28.
Galesburg's next game is Tuesday night at Kewanee, in a game that was added to the schedule after the Silver Streaks lost three others they couldn't make up due to weather. You can hear that game starting at 6:40pm with pregame coverage Tuesday — 7:00pm is the scheduled tip-off — all on WGIL. The Streaks wrap up the regular season against Quincy next Friday night at home.
Miss the game? Catch it in its entirety here!
Tags: