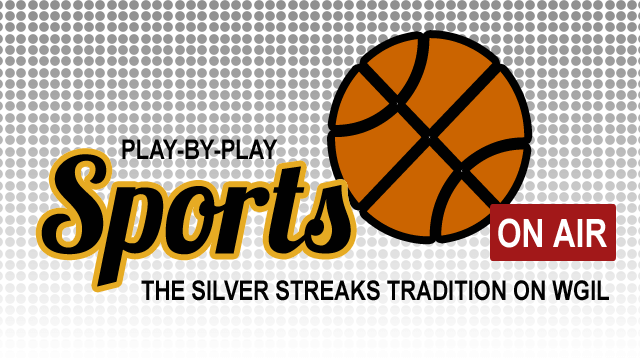 The Galesburg Boys Basketball Team in its final regular season road game came up short, losing at Kewanee 55 to 51. The Silver Streaks and the Boiler Makers were tied at 46 with fewer than two minutes to play but Kewanee out scored the Streaks by 5 down the stretch. This was the first meeting of the two teams since December of 1997. Kewanee improves to 12 and 15 on the season. The Silver Streaks dropped to 17 and 11.
Keith Cunningham was a Dave's Auto Body Crunch Time Player of the Game, finishing with a double double, 14 points and 11 rebounds 7 of those 14 points were in the 4th quarter trying to help the Streaks down the stretch, but it wouldn't be enough Galesburg fell by 4.
Galesburg Sophomores were winners on Tuesday night with a score of 61 to 28.
The Galesburg Boys play their season finale at home against Quincy Friday night; you can catch that game right here on WGIL and WGIL.com with pre-game starting at 7:06.
Did you miss the game?? You can listen to the entire game right here!!!



You can also find WGIL on TuneIn on the web, Android, or iPhone

Tags: