Road work in rural Fulton County is expected to take two months to complete.
The Illinois Department of Transportation has announced that starting Monday, April 15th, construction crews will be doing some pavement patching between Avon and Illinois 9.
During that time, lanes will be closed during the day and traffic will be controlled by flaggers. Work is expected to wrap up by June 15th.
Motorists taking Illinois 41 south of Avon should expect delays and should allow extra time on the roads in that area. The use of alternate routes should be considered to avoid the work zone area.
Drivers are urged to pay attention to changing conditions, workers, and equipment while traveling in the area. It is also recommended to obey posted speed limits and to not use mobile devices.
The stretch of Illinois 41 being worked on travels through Prairie City.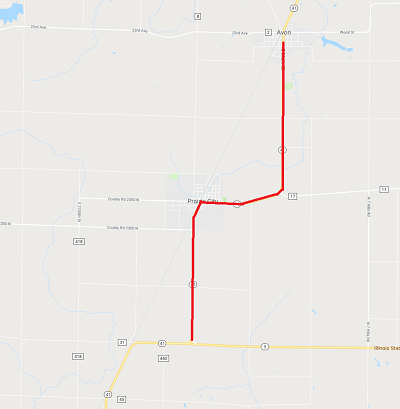 Tags: