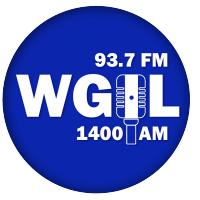 The Galesburg High School FFA Ag Fair is Friday, May 3rd beginning at 8:00 am until 2:15 pm. Various animals, machinery, a bale maze and more will be at the fair. The event will be held in the field located between Galesburg High School and Gale Elementary. Children of all ages are welcome to attend.
The Galesburg Lions Club is hosting the Lions of Illinois Foundation hearing unit Friday, May 3rd from 9:00 am until 4:00 pm at Hy Vee on Henderson Street. There is no cost for a hearing test at this event.
The Silas Willard Ice Cream Social is Friday, May 3rd from 5:00 pm to 7:00 pm. Activity wristbands are $5, dessert tickets are $1, and pizza and drinks are $1 each.
Head to the Knox College Saturday, May 4th for Relay for Life of Knox County. A slight venue change for Relay for Life: it will be held in the Knox College Fieldhouse. The event is being held from 4:00 pm to 10:00 pm – for more info, visit www.relayforlife.org/knoxil
The Eastsminister Dog Show held by the Knox County Humane Society is Sunday, May 5th from 12:00 pm to 4:00 pm. Advance tickets are $15 and $20 the day of the event. Rick Cross photography will be taking pictures of you and your pet one print will be free with each registration.
Also on Sunday, May 5th is the Knox County 4H Family Fun Day and Reunion at the Knox County Fairgrounds from 1:00 pm to 4:00 pm. Past, present, and prospective 4H members and community members will be on hand for an event full of food, fun and friends. Pork loin sandwiches sponsored by Knox County Pork Producers Association with sides and desserts will be served starting at 1 PM. A community kickball game will begin at 2:30 PM. There will also be lawn games and activities that community members of all ages can participate in. RSVP by responding to the Knox County 4H Facebook event if you plan to come.
The Sandburg Songbag Concert Series continues on Sunday, May 5th from 4:00 pm to 6:00 pm. Local jazzy, blues duo Ian and M3 will perform at the Carl Sandburg State Historic Site in Galesburg. A $5 donation is suggested. The next Sanburg Songbag Concert will be held June 9th with bluegrass duo Last Acre.
For more details on these and other weekend events, CLICK HERE.