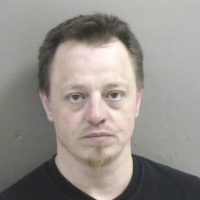 A Galesburg man facing a Class X felony charge of meth delivery had his bond reduced in Knox County Court on Monday afternoon.
45-year-old Forest Norville appeared with his counsel, Assistant Public Defender Daniel O'Brien and probable cause was found in a preliminary hearing.
Galesburg Officer Kyle Winbigler recounted the interaction where he pulled over Norville, who was driving a motorized bicycle on April 17, when 115 grams of meth was discovered in his "crotch area".
Judge Patricia Walton also ruled on Norville's request to have his bond lowered.
Norville testified that he's held a job for several years at The Patio bar, has family in Galesburg including a "five-year-old son."
O'Brien used that to argue Norville was not a flight risk and he would be able to post the 10 percent of a $30,000 bond; $3,000.
Assistant State's Attorney Brian Kerr called Norville a "danger to the public" citing multiple past felony convictions.
Judge Walton lowered bond, but not as much as Norville hoped; $50,000.
He will be back in court on July 1.