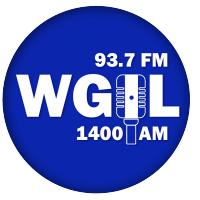 STORY UPDATED  The Long 20th Century: Modern and Contemporary Works from the Knox College Permanent Collection is Friday, May 10th from 10:00 am until 5:00 pm at the Ford Center for the Fine Arts at Knox College. The free exhibition features modern and contemporary artworks from the permanent collection of Knox College. The show examines the continued importance and relevance of modernist artistic concepts and themes in contemporary culture.
There is also a Community Blood Drive Friday, May 10th hosted by the Galesburg Noon Lions Club at Galesburg City hall from 11:30 am to 2:30 pm for the Mississippi Valley Regional Blood Center. To make an appointment call 335-2994 or visit www.bloodcenterimpact.org.
There's a fast and flat race through Oneida on Saturday, May 11th with the Greig Memorial Library 5K run/walk. Held at 8:00 am, the cost is $25 and medals will be awarded to the top 3 overall finishers in each age group, plus a $50 gift card to the first male and female finisher. Registration includes a t-shirt, and all proceeds of the race go to Friends of Greig Memorial Library.
You could spend the day in Berwick on Saturday, May 11th for Berwick Days 2019. The day starts with an all-you-can-eat fireman's breakfast from 7:00 am to 10:00 am. Lunch and a bake sale at the Berwick Baptist Church begin at 10:00 am. The day includes an antique and collector car cruise-in, a tractor display, blacksmith demonstrations, and a pedal tractor pull. The parade starts at 1:30 pm and the kids' outhouse races begin at 2:00 pm. If you're a flea marketer, there's no set-up or vendor fee – so anyone can come and sell items – except for food.
The Knox County Master Gardners' 21st Annual Plant Sale at the Knox County Nursing Home is Friday, May 10th. From 8:00 am to 5:00 pm in the gazebo, Master Gardeners divide some of their best varieties of perennials in an effort to raise money to help maintain the gardens at the nursing home. Master Gardeners will be on site to answer all of your gardening questions.
There's a Mother's Day Shopping event Saturday, May 11th at Mable Woolsey Elementary in Knoxville from 9:00 am to 2:00 pm. The event is a vendor show benefiting Knoxville Mable Woolsey PTO. There will be baked goods and gifts for you and your Mom. Items from each vendor will be raffled at the end of the event.
Get more details on these and other community events by CLICKING HERE.
NOTE:  The Saturday (May 11) version of the Master Gardeners' plant sale has been cancelled, as supplies sold out early, and weather prevented the gardeners from pulling as many plants as they have in past years.