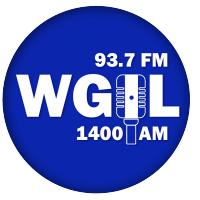 Poppy Days with the Galesburg American Legion and the Legion Auxiliary is May 24th and 25th. The Legion and Legion Auxiliary will be distributing red poppies at various businesses locally. The red poppy is a symbol of sacrifice to honor men and women who served and died for their country in all wars. All donations received will stay local and benefit local veterans in nursing homes, Honor Flight, Veterans Van, and Defenders of Freedom.
There's a very fitting Memorial Day event happening Saturday, May 25th at Brighter Life Book Shop in downtown Galesburg. For the past 5 years, the Daughters of the American Revolution and local junior high and high school students have been working with World War II veterans to help tell their story. Since then, many books on area and local veterans have been written by local students. "We are going to have all these books available (for sale) and to sign and some of the kids and some of the veterans who are still living might be there," said Pam Johnson with the DAR. "We want to be there at the Brighter Life Book Store to meet people and remember them over Memorial Day weekend. Even though they are passed away we still want to remember what they did for this country." The book signing will be held Saturday, May 25th from 10:00 am to 12:00 pm at Brighter Life Book Shop.
The Galesburg Farmers Market returns Saturday, May 25th from 8:00 am to 12:00 pm on Seminary Street in Galesburg.
Celebrate Memorial Day weekend with 92.7 FM The Laser during the 16th Annual Big Band BBQ. The tradition continues Sunday, May 26th at Cactus Country in Galesburg with the Laser broadcasting live from the event beginning at 4:00 pm. The free event starts with Sean Kistler's Solo Acoustic Stomp taking the stage first at 5:00 pm. Area favorite Memphis Dives will follow at 7:30 pm then classic rocker LP33 will follow at 10:00 pm. Food will also be provided by Big Catz BBQ in Knoxville.
Head back to downtown Galesburg on Memorial Day this Monday, May 27th for the annual City of Galesburg's Memorial Day Parade. The parade will begin at 10:00am and will step off near Seminary and Main Streets, head east down Main Street, turn south down Cherry and end at the Knox County Courthouse. Check-in will be at Seminary and Ferris streets at 9:00 am. Anyone interested in participating in the parade can call 342-1181. A ceremony will follow the parade on the courthouse lawn. Grand Marshal this year is Terry Bruns – a Vietnam War veteran who served in the Marines and formerly a member of the Galesburg Fire Department.