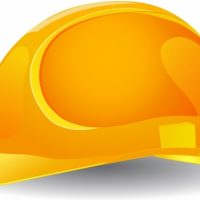 Area school districts have been winding down their academic year but there's still plenty of activity in school facilities throughout the summer. Abingdon-Avon District 276's last day for students is Thursday, May 30th. Come Monday, June 3rd the district will be getting right to work on summer projects. "This summer, there'll be hardhats all over the district," Superintendent Mike Curry Said. "We're going to be putting a new roof on the high school and a new roof on Hedding Grade School. We're going to complete the boiler project inside of Hedding Grade School. (We) put the boiler in right before winter. Now we have to run overhead piping throughout the building because all of the original piping is in the concrete and we're getting leaks somewhere in the system." Curry says the projects will help the district meet the standards for an educational environment.
District 202 Superintendent Steve Wilder said Knoxville always has several facility projects each summer. After the construction of the new Knoxville High School, Wilder said student safety has been a goal for both Knoxville Junior High and Mable Woolsey Elementary. Classrooms near each school's entrance will be renovated, and each school's office will be reconstructed so that visitors must pass through, and check-in at each office before entering the school.
Construction begins Tuesday, May 28th at ROWVA District 208. Crews are in the high school demolishing the chemistry lab – prepping to build a brand new one. A solar farm is being installed east of the football field at ROWVA that will feed power to both the high school and grade school. Superintendent Joe Sornberger says it'll save the district roughly a million dollars in utility fees over a 20-year period.
Galesburg District 205 has plenty of projects on the horizon. At District 205's last board of education meeting, the board approved Russell Construction to assess King Elementary. "The board approved was basically giving the architects and Russell Construction the authority to price it to see if it's something we can actually afford," Superintendent John Asplund said. "We had to go through similar things at Lombard (Junior High) and Steele (Elementary). They approved the plans and then we altered them somewhat because – well we (might not be able to) afford that….it needs to be a little smaller – that kind of thing. But they're essentially the same plan." The plan for King would be to add a gymnasium to the north side of the building and several new classrooms. Asplund said the addition will basically double the size of the school.