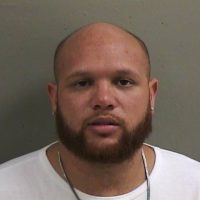 The Knox County Sheriff's Department says they have arrested a Galesburg man for possession of 40 grams of cocaine, as well as scales, baggies and U.S. currency.
30-year-old Pedro Medina was arrested for two counts of felony unlawful possession of a controlled substance, one of them with intent to deliver, and an additional count of resisting arrest.
He was transported to the Knox County Jail where he awaits a detention hearing Friday afternoon, where his bond will be set.
Sheriff's Deputies and Galesburg Police executed a search warrant at 165 Sunnyview Dr. in Galesburg on Thursday.
Knox County Sheriff's Office says that the arrest was the result of ongoing joint investigations between them, Galesburg Police and the Knox County State's Attorney office.
Medina is presumed innocent until proven guilty in a court of law.