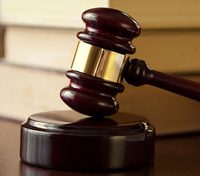 The 9th Judicial Circuit's Chief Judge has been elected to a position on Friday.
Judge David Vancil Jr. on Friday was elected to serve a three-year term on the Illinois Judges Association's Board of Directors.
The IJA is made up of 1,250 active and retired Illinois State Court Judges, as they try to provide education to its members and give information on court operations to the public.
Vancil has been on the bench for 16 and a half years.
He became Chief Judge of the 9th Circuit, which is comprised of Knox, Warren, Henderson, Fulton, Hancock and McDonough counties, in 2015.
Vancil's a resident of Little York and had stints Knox County Assistant Public defender, Warren County Assistant State's Attorney and Henderson County State's Attorney before ascending to the bench.