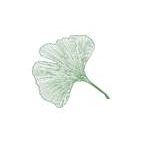 Several local organizations are to benefit from funding for major projects thanks to grants from the G.L. Vitale Foundation. An astronomy observatory in Galesburg will be a reality in the next few years. The project at Knox College was awarded $100,000 from the Vitale Foundation. Overall the project is estimated to cost $500,000 altogether. Knox College's Department of Physics and Astronomy plans to renovate dome on the rooftop of the Umbeck Science-Mathematics Center. The renovation will create a larger, permanent observatory that will include classroom space and a viewing platform for a total occupancy of 50 people. Currently, only a few stargazers at a time will fit. The facility will be available to Knox students, local K-12 students, and service organizations. Knox has already raised $200,000 towards the project.
Camp Big Sky in Farmington which provides education, training and skills development to children and adults with disabilities with outdoor activities was awarded $20,000. The funding for the camp will go towards a new concrete walkway and parking area for visitors. Last year, over 2,300 visitors from 12 counties in Illinois came to Camp Big Sky – nearly 500 from Knox County.
Other organizations awarded grants include the Knox County United way with $10,000 going towards the Dolly Parton Imagination Library and $1,000 towards Christmas in Action. Since 2011, the Vitale Foundation has awarded $986,508 to various community organizations.