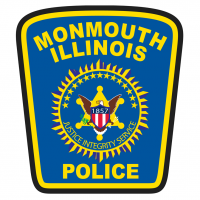 After Monmouth Police and Warren County prosecutors sorted through at least nine individuals version of events, seven adults and one juvenile are being charged with felony mob action.

A 30-year-old male victim told police he was walking by the park, June 9 with 19-year Brittany Pietrowski, when 3 or 4 subjects started to chase him, along with a car with another 3 or 4 people.
The victim was bleeding from his face and ear and was transported to the hospital. He provided a brief description but didn't know who jumped him.
Through police interviews documented in reports, Monmouth Police learned that Pietrowski had told Gus Willett, the father of her 1-year-old daughter, that victim had struck her and the baby when she refused for sex.
Willett admitted to setting up the man, luring him to the Monmouth Park by using Pietrowski's phone.
Willett allegedly gathered a group which includes; 18-year-olds Ocean Baddgor and Brock Noles, 19-year-old Cuba Sharpe, 20-year-old Nicholas Kushmer and 22-year-old Chance Simmons.
All of the previously named now face felony mob action charges, including Willett and Pietrowski and an unnamed 17-year-old female juvenile.
They all admit to being at Warfield Park that night to help Willett "confront" the man, but all deny striking anyone.
All have posted their $500 bond, except for Sharpe, and Baddgor who's bond was lowered to $250.
The victim would be transported to OSF Holy Family with bleeding from the face and ear.