Chris Postin hosted WGIL's Galesburg Live on Saturday, July 6.
In the first hour, Chris talked with members of the Knox County Fair Board:  Treasurer Darcy Thorpe, President Ted Inness, and Director Ty Landon.
---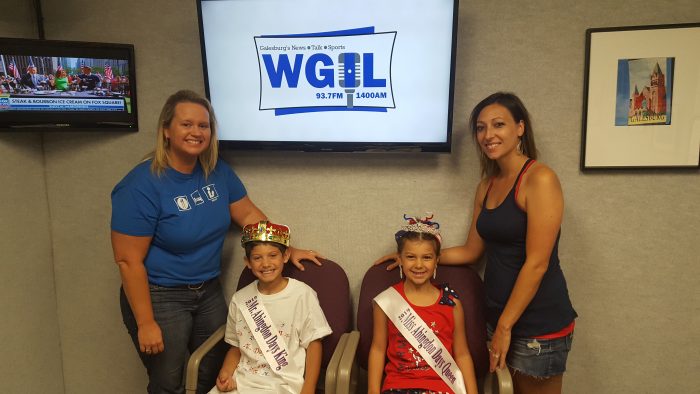 In the second hour, Chris introduced us to organizers of the annual "Abingdon Days," and their new festival court:  volunteer Jamie Biel, 2019 Miss Abingdon Days Lexi Hull, 2019 Mr. Abingdon Days Angelo Mangieri, and Heather Allen (Lexi's mom).
---
Galesburg Live airs Saturdays 7-9am on WGIL, WGIL.com, and WGIL on the TuneIn Radio app.