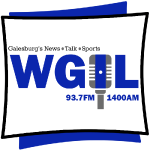 Cruise towards the Maple City August 2nd to see one of the biggest displays of automobiles in the state during the 2019 Monmouth Cruise Night. The free all-day event will feature everything from classic and antique cars, trucks, motorcycles, hot rods, lowriders, and more. "We've got a lot of car clubs coming this year," said organizer Kenny Tatman. "One car club is bringing 80 cars. Show up and we'll park you. After you get parked and settled in, come up to the Square and register for the door prizes and giveaways. We've never been rained out in 21 years – very fortunate there. And it's free too." Nearly 25,000 spectators and over 1,400 cars will be in Monmouth with live entertainment on the public square by Eternity Road. There will also be t-shirts, dash plaques, door prizes, 50/50 drawings and food vendors. The event lasts until 9:00 pm Friday.
Another free event returns Sunday, August 4th. The Levitt Amp Concert series in continues Sunday in Galva's Wiley Park. At 6:00 pm, Delavan, Illinois native Chicago Farmer will take the stage followed by Irish folk band Connla at 7:00pm.
More details on these and other community events can be found by CLICKING HERE.