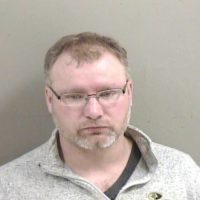 An Abingdon man was arrested Thursday following a foot and vehicle pursuit with officers.
41-year-old Micah Mowen faces felony counts of driving with a suspended license, aggravated fleeing and alluding police, criminal damage to property and possession of a stolen firearm.
Galesburg Police say the arrest was the result of a joint investigation with GPD and Sheriff's Departments in Knox and McDonough counties.
Mowen previously pleaded guilty in Knox County in 2014 to driving on a suspended license.