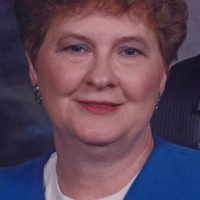 Mrs. Kathleen M. Mealman, 84, of Ballwin, Missouri, formerly of Galesburg, Illinois died 8:40 p.m. Monday, August 5, 2019, at Seminary Manor in Galesburg. She was born June 30, 1935, in Galesburg to Ernest and Mabel (Mallander) Hendricks.  She married Donald L. Mealman September 20, 1953, in Galesburg.  He preceded her in death on September 19, 2001.
Surviving are two sons, Dave Mealman of Ballwin, Missouri and Mark Mealman of Florida, a daughter, Nancy (and Ted) Van Wassenhove of Oneida, Illinois, a brother, Jim (and Cindy) Hendricks of Ohio, a sister, Patricia (and Charles) Watts of Springfield, Illinois, six grandchildren, and 6 great-grandchildren.  She was preceded in death by her parents, a son, Steve Mealman in 1987, and a grandson, Samuel Van Wassenhove.
Kathleen graduated from Galesburg High School in 1953.  She graduated from Olivet Nazarene University, Bourbonnais, Illinois and Valparaiso University, Valparaiso, Indiana in 1991.  She was a Diaconal Minister in the Methodist Church for and retired in 2005.  After her retirement, she continued to be an education consultant for the Methodist Church.  She enjoyed working as a receptionist for a beauty salon and an usher for the Fox Theater in St. Louis, Missouri.  Kathleen also enjoyed sewing, reading, and loved spending time with her family.
Visitation will be from 10:00 to 11:30 a.m. Saturday, August 10, 2019, at Hinchliff-Pearson-West Funeral Directors and Cremation Service Galesburg Chapel.  A funeral will follow at 11:30 a.m. at the chapel.  Father Jerry Rafalko will officiate.  Burial will be in Memorial Park Cemetery, Galesburg.  Memorials may be made to the Salvation Army.  Online condolences may be made at www.h-p-w.com.