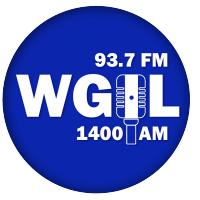 There's a free event Saturday, August 10th that each year, aims to get the community together. The Annual NAACP Community Cookout is Saturday with food, backpacks, and school supplies, plus games for adults and children. "I don't care what part of town you live (in) or where you're at, (or) what your economic status is, come out," said Galesburg NAACP Vice President Dwight White. "We're having hotdogs, hamburgers, chips baked beans…. The fire department is going to be there, Bridgeway, YMCA, Discovery Depot (will all be there). We got a DJ – he's going to be playing music out there. We're doing haircuts (too). It's about trying to get the community to realize that we are a community. I want to call it the "Function at the Junction." Come out, we're going to have a good time." The Community Cookout is held from 10:00 am to 2:00 pm at Kiwanis Park.
Saturday, August 10th there is a Murder Mystery Dinner held at the Monmouth American Legion to benefit Relay for Life. You can come and enjoy dinner and drinks and try to uncover who the murder suspect is. Tickets are $40 and include a buffet-style dinner and the show. A cash bar will be available – doors open at 6:00 pm with entertainment beginning at 6:30 pm. For reservations, call 457-6224.
The 113th Annual Maquon Homecoming returns August 10th and 11th. Things kick off Saturday beginning at 2:00 pm with the parade followed by the Maquon Fire Department Water Fight and Cruise-In car show at 3:00 pm. Carnival rides with unlimited rides are from 4:00 pm to 7:00 pm and the pork BBQ dinner begins at 5:00 pm. Saturday night ends with a baking contest at 6:00 pm and Sugar High Theatricals at 7:00 pm. Sunday is full of activities beginning with a fish fry at noon, a pedal tractor pulls at 2:00, and more carnival rides from 3:00 pm to 6:00 pm. The ice cream social begins at 4:00 pm and the Kids' Talent Show begins at 5:00 pm. "The Postins" will perform Sunday night at 6:00 pm. Each day will also feature cake walks, a dunk tank, 50/50 drawings, raffles, inflatable rides, and more.
Sunday, August 11th First Lutheran Church in Galesburg is having a Pet Blessing. Bring your four-legged or feathered friends to the church beginning at 4:00 pm – all pets and all faiths are welcome.