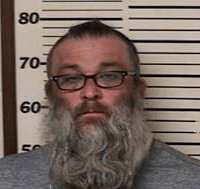 Illinois State Police arrested a Mercer County man Thursday charging him with 14 counts of child pornography, as well as counts of Aggravated Criminal Sexual Assault and sexual abuse.
44-year-old James Haley of Viola was arrested this morning with bond set at $500,000.
Haley is being held at the Mercer County Jail.
ISP was invited to assist the Viola Police Department in the investigation on June 13 according to a release from State Police.
Viola Police had received information that Haley was engaged in sexual abuse and manufacturing child pornography.
State Police say they gathered digital evidence and witness statements that support Haley's arrest.
The charges indicate that Haley is alleged to have manufactured materials "involving a lewd exhibition" of someone under the age of 13.
The 14 counts alleging that behavior are all Class 1 felonies, while aggravated criminal sexual assault is a Class X felony which carries a minimum 6 to 30 years in prison.