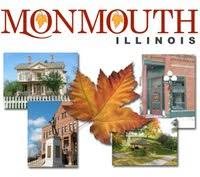 It appears unlikely that recreational cannabis dispensaries will be coming to the Maple City.
The Monmouth City Council discussed whether or not to create an ordinance allowing the sale of recreational cannabis within city limits.
"As a matter of principle, the council feels strongly that we do not want to have a retail dispensary located inside city limits," Lew Steinbrecher, Monmouth's City Administrator, tells WGIL. "The state law does authorize municipalities to prohibit those dispensaries."
Municipalities around the state, including Galesburg, are looking into ordinances allowing the sale of recreational cannabis as an additional revenue stream.
Steinbrecher says that this won't prohibit the use of recreational consumption of cannabis, just prohibit the sale in the city.
The City Council also discussed expanding their video gaming regulations and adding annual fees at the Monday night meeting.
Discussion held involved the expansion of regulations on video gaming machines in the state.
Steinbrecher says that, currently, the city doesn't have an annual fee attached to the gaming terminals and aldermen were interested in adding one.
"There was also general consensus that we ought to at least impose some sort of a license fee where we can at least recover our cost for having to enforce the laws on the administration of these gaming devices in the bars."
He added that the fee would be based on the number of terminals in each establishment.
Steinbrecher says that a change in state law increased the maximum number of machines to six but that Aldermen wanted to keep that maximum number at five.