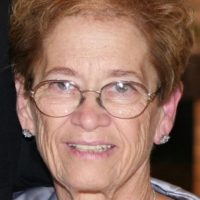 Retired former KCCDD Executive Director Mary Crittenden passed away Monday at the age of 77.
Crittenden became the organization's executive director in 2004, having at the time been second-in-command to longtime director Ned Hippensteel.
Overall Crittenden spent 34 years at KCCDD, the last eight of them as director.
She started at KCCDD as a registered nurse.
Her obituary from Hinchcliff-Pearson-West Funeral Directors says she was "highly dedicated to enriching the lives of people with developmental disabilities."
One of the DD Homes residential homes is named after Mary; Crittenden Court on West Tompkins St.
Funeral services for Mary Crittenden will be held this Friday, 10 a.m. at Covenant Church.
Visitation will be 5 to 8 Thursday at Hinchliff-Pearson-West in Galesburg.
Crittenden is survived by her husband, children, and several grandchildren.