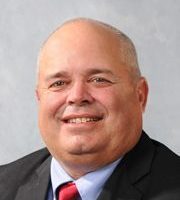 The 2020 election cycle started Tuesday for Illinois candidates seeking election or re-election. 74th District State Representative Dan Swanson announced via social media yesterday that he has begun circulating petitions to seek re-election to a third term.
The Republican from Alpha in the post says, "I began circulating petitions today….to keep fighting in Springfield and (to) continue serving the people of (the) 74th District…"
The 60-year-old retired Lieutenant Colonel for the Illinois Army National Guard and farmer has sponsored several pieces of his legislation signed into law.
Those measures include: "Cold War" Veteran License Plate Designation, Health Insurance Coverage for Tick-Borne Diseases, streamlined Background Checks for Substitute Teachers, Spinal Atrophy Awareness Month, and Lyme Disease Awareness Month among others.
Committees Swanson sits on include Agriculture and Conservation, Appropriations-Public Safety, School Curriculum and Policies for Elementary and Secondary Education, Mental Health, and Veterans' Affairs.
Throughout the summer, Swanson hosted several Veterans' and Seniors' resource fairs in Knox, Henry, Mercer, and Bureau Counties to help connect area residents with the state, county, and local government agencies that may be of assistance to them.