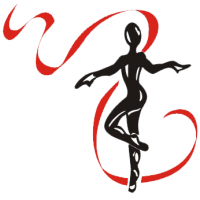 Hundreds if not thousands of students have learned to dance in downtown Galesburg at All That Dance.
Owner Lindsay Jameson and her staff teach ages 3 to adult in tap, ballet, pointe, jazz lyrical and hip-hop.
Jameson says there's been steady growth in enrollment over the years so they're moving into a new building with more space at 555 N. Kellogg St.
This will take All That Dance from one to two dance rooms and instantly allow classes to double.
Crews have been hard at work tearing down walls, ripping out carpet, transforming it from the medical aesthetic leftover from when it was The Great River Pain Clinic.
Jameson says there's a lot to like about their new space.
"Centrally located is my big thing I like the best and the parking lot is great because it's safe. We don't have to worry about kids crossing the street to try to get to dance," Jameson says.
"I like the building itself, that it's not a huge warehouse but it's not a tiny little office. It seems to be the right size for us because we just need open space."
There are also plans for a smaller third dance room in the future that could accommodate more classes.
Jameson is a seasoned dancer and teacher, holding a Bachelor's Degree in dance from Ball State and has done choreography for several musicals and show choirs in the area.
She says dance helped her break out of her shell as a kid.
"You gain confidence because you're learning a skill that may be not everybody else knows how to do and we're very encouraging and welcoming. We'll take anyone. Even if you've got four left feet, we don't care," Jameson says.
She attributes a lot of her studio's growth over the years to word of mouth.
Jameson says out of three other instructors, two of them were former students of hers which she says has become common.