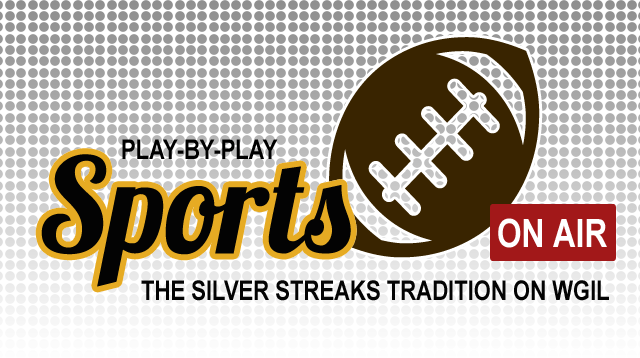 The Galesburg Silver Streaks Football team played a tight game with the Rock Island Alleman Pioneers. The Streaks had the ball in the 4th Quarter down 13-7, but a fumble gave the ball back to the Pioneers, and Alleman tacked on two fourth quarter touchdowns, to turn what was a tight, highly-contested game into a 27-14 victory for the Pioneers.
It's the 5th win in a row for the Pioneers, which makes them playoff-eligible, and they remain tied for second place in the Western Big 6. The Silver Streaks drop to 2-6 overall, and 1-5 in conference play.
David Vaynerman had an outstanding defensive effort, and earned our Dave's Autobody Crunch Time Player of the Game honor. He was a key part in holding down the Pioneers primary offensive player Nate Sheets, holding him to just 75 yards of rushing.
The Silver Streaks wrap up the season next week. They'll travel to Sterling — an undefeated and first place team in the Western Big 6 at 8-0. We'll have that broadcast back at the normal time of a 6:30pm pregame, and a kickoff around 7pm, on Friday, October 25, on WGIL, WGIL.com, and WGIL on the TuneIn Radio app.
Miss the game?  Listen to it in its entirety here!
Tags: