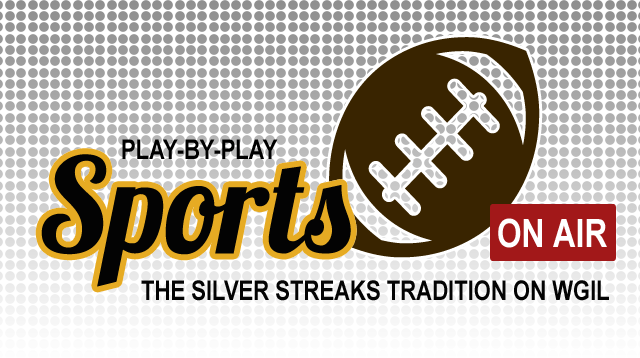 It wasn't the way the Galesburg Silver Streaks wanted to wrap wrap up their season, but the opponent was everything we thought it would be coming into the game. The #2 team in Class 5A and new WB6 member, the Sterling Golden Warriors, scored on their first four possessions of the game, had a 33-7 halftime lead, and went on to a 54-28 victory over Galesburg.
We saw a big preview of the future, as we have seen off and on throughout the season, with a lot of Sophomores on the field at the end of the game for the Streaks. They put up two fourth quarter touchdowns to make that score a little more respectable. In one of the connections, Grant Aten threw an 82 yard touchdown pass to Dre Egipciaco. Aten finished the night with 275 yards passing, and ended up as our Dave's Autobody Crunch Time Player of the Game. He also scrambled for a touchdown on a broken play. So he ended up with two of the Silver Streaks' four scores on the night.
Galesburg wraps up the regular season 2-7, and 1-6 in the Western Big 6 Conference.
The GHS Freshmen lost Friday night to Sterling in a tight ball game, 14-7.
Missed the game?  Listen to it in its entirety here!
Tags: