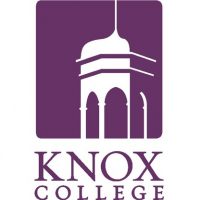 Knox College, like many Illinois colleges, is feeling a pinch from stagnant enrollment numbers and the financial weight of making attending affordable.
President Teresa Amott outlined to WGIL some of the basics of the Knox 2022 plan, an outline of where the institution would like to be 4 years from now.
She says Knox puts more financial aid on the table every year but with the median family income remaining flat the need for financial aid hasn't diminished.
But there's also the rising cost of everything, including reasonable salary increases to keep high-level teachers.
They are leaving faculty positions open post-retirement and they have put in place a voluntary retirement benefit program.
Amott says it's a balancing act between several different considerations.
"How do we maintain competitive compensation for people, how do we ensure student needs are met and the student experience is superb? Well, some of that is going to be a hard look at our costs, and a hard look at if we have to continue doing everything we're doing now," Amott says.
By the same token Amott says Knox has to continue to invest in making it a world-class education.
There are plans to add journalism and strategic communication majors.
Amott says adding programs like this and the recent addition of Bachelor of Science degrees and a business major are driven by market demands of what college-bound students want.